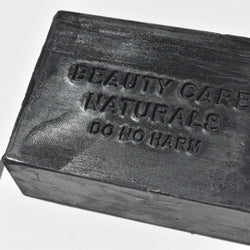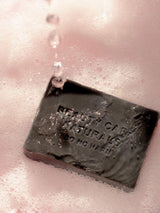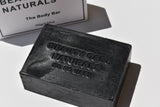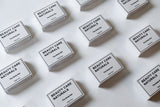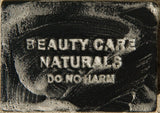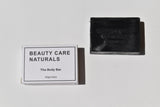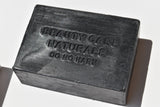 The Body Bar. Our unisex bar of soap hints of musky undertones and is made with yummy oils and bamboo charcoal to clean, minimize pores and give your body the uncomplicated cleanness it desires. You love it. Your boyfriend loves it. Your brother loves it. Your girlfriend loves it. Your Dad loves it. Your skin loves it, the Earth loves it.
 Details
Gently detoxify and wash away impurities with our formula made of Japanese bamboo charcoal which binds and helps pull the dirt and grit out of your pores, reducing their size, resulting in clear, beautifully balanced skin. Great for all skin types but especially good for oily or blemish prone skin. No nasty toxins. No nasty chemicals. Formulated with your health in mind.
 Ingredients
 THE BODY BAR: Bamboo charcoal extract, olive oil, coconut oil, sweet almond oil, sucrose, deionized water.