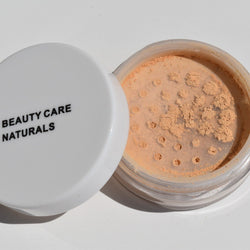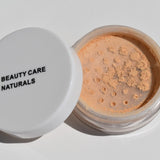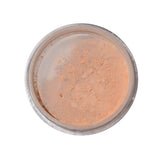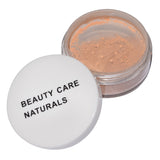 Set, finish or wear alone this mineral powder with SPF 30.
Minimize pores and fine lines with this lightly pigmented translucent SPF non nano particle powder. Infused with a rich blend of herbs and plant oils to restore, firm, hydrate and revitalize the skin. Helps protect skin from environmental pollutants & provides a physical barrier from the sun. Simply dust a layer on bare skin, over your moisturizer, or use as a finishing powder after your makeup application.  Ideal for men, women and children (all skin types).
This is the perfect powder for a little refining coverage and sun protection. Use alone or over your foundation to set it and to protect your skin from harmful UV rays. 
Compatible for all skin tones. 
How To
This sun protecting powder goes a long way. This is meant to be dusted on lightly if using over foundation. Dust on top of naked skin for light coverage or make up to with a brush to set make up for a coverage of SPF 25.
Ingredients
SPF POWDER: Mica powder, Hydromuscovite powder, Starch (Tapioca), Titanium Dioxide, Zinc Oxide (non nano), Caprylic/Capric Triglyceride, Stearic Acid (Magnesium), hydroxystearic acid, octadecanoic acid, Caprylyl Glycol, Rosmarinus Officinalis (Rosemary), Citrus Medica Limonum (Lemon), Polyhydroxystearic Acid, Lecithin, Hexylene Glycol, Iron Oxides.


Size: 5g