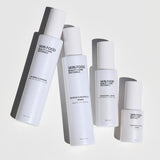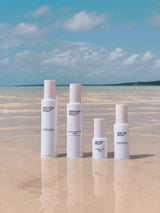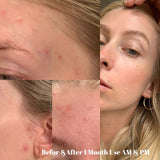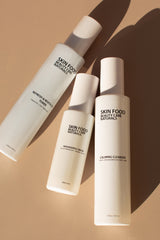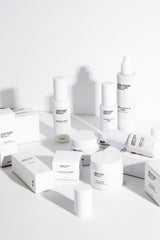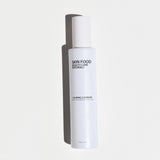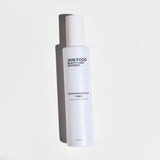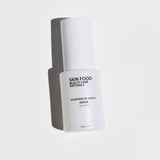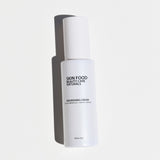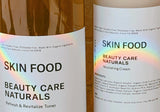 Skin Food Classic Skin Care Set
To say this set does it all....well it does it all. Our unique formulations work synergistically and holistically with each other to bring ultimate balance to your skin. Because when it all shakes down that is what your skin is asking for to live its best life. BALANCE=BEAUTIFUL SKIN.
Our ingredients target everything from oil over production (oily, acne skin) or under production (dry, flakey patchy skin), scar reducing, pore minimizing, anti aging anti oxidants, tightening properties, cell turnover and renewal, hydrating and plumping powerhouses, collagen stimulating, pigment correcting...we've got all the bases covered in this set and the best part is its for ALL skin types. The goal is HEALTHY skin. When our skin is HEALTHY it glows. We work on feeding the skin so that it can truly live it's best life. 
Our classic line of SKIN FOOD is exactly that. Skin care that feeds, nourishes and brings balance to the skin all while combating acne, signs of sun damage and targets aging. 
*Ingredients sourced from organic farming 

Details
Calming Cleanser: 
Calming Cleanser: Lather up and calm down with our hydrating and gentle but effective cleanser. Great for all skin types. Rich in skin supportive vitamins and botanicals, this cleanser will leave your skin fulfilled, clean and calm. 
 Star Ingredients:
Teas: Rich in antioxidants, our Calming Cleanser contains powerful teas that provide a punch of restorative, toning and anti aging benefits. 
MSM is known to have been highly effective with blemish prone, dry, itchy/flakey skin, as well as sensitive, and problematic skin, and helps keep skin healthy and strong to guard against premature aging and skin damage. 
Neem Oil works as a natural substitute for anti-aging products and as a protective agent against skin damage caused by UV rays. It deeply penetrates skin to restore moisture, enhance elasticity, combat wrinkles, stimulate collagen production, and helps heal damaged skin caused by skin imbalance/dryness. 
Fountain Of Youth Serum:
Formulated with skin loving oils, moisture locking and boosting hyaluronic acid and CoQ10 this serum targets cell renewal while keeping you look like you're drinking from the fountain of youth.
 Star Ingredients

Hyaluronic Acid is known to alleviate dry skin and reduce the appearance of fine lines and wrinkles it continually keeps skin moisturized throughout the day and is a substance found naturally in our skin that holds water and helps keep it hydrated and plump. 
CoQ10 works to help your cells remove what's irritating cells and your skin. Reduces the appearance of wrinkles and fine lines: This ingredient helps your body produce collagen and elastin, which can reduce the appearance of fine lines.
Rose Distillate reduces inflammation, by suppressing the growth of certain types of bacteria. Rose Damascena has mild astringent properties, therefore can be used as a toner for oily skin, prone to acne.
Revitalize and Refresh Toner:
Our toner will help clear, hydrate and balance your skin while toning. Set in a organic peppermint base, broad spectrum of natural alpha hydroxy acids derived from plants sources like organic sugar maple, organic bilberry, organic orange peel, organic lemon peel, organic sugar cane and organic cranberries, gently exfoliates dead skin cells, restoring the appearance of a radiant and refreshed complexion.
Star Ingredients
Peppermint has soothing and cooling abilities that freshen, tone and reduce inflammation in the skin. It also has properties that facilitate oil secretion, making it an effective component against acne.
Willow Bark Provides gentle exfoliation for more radiant skin. Helps reduce acne and excess oil, reduces signs of aging and the appearance of wrinkles, refines pores and minimizes pore size, helps alleviate itchy, flaky, dry, red irritated skin. 
AHA  are the best exfoliators for your skin. They brighten, boost collagen, reduce fine lines, reduce hyperpigmentation, help with current blemishes and to stop reoccuring ones and help to minimize sun damage. 
Nourishing Cream:
This daily cream will help keep your skin looking youthful, balanced, healthy and bright. It is loaded with nourishing and hydrating oils but it goes on weightless. All the richness without all the weight of a traditional cream.
Star Ingredients
Pumpkin seed oil's benefits in skincare include acne, increasing firmness, anti-aging, moisturizing, soothing benefits, redness release, and oily skin. Pumpkin seed oil has the ability to hydrate the skin but not leave an oily residue – leaving your skin looking fresh and clean.
Marula oil is the richest plant source of Omega 9. Its super fine texture reduces the appearance of fine lines and wrinkles. It is rich in antioxidants and Vitamins C + E, anti-inflammatory, anti-microbial and non comedogenic and is highly regenerating, rehydrating and reparative to the skin.  This oil calms skin inflammation, sunburn, redness and sensitivity and helps protect cells and repair free radical damage from pollution. It builds skin resilience and strengthens natural lipid barrier and protects skin from transepidermal water loss.
Baobab is rich in omega fatty acids, baobab oil does anti-aging wonders for skin by fighting free radicals. Baobab oil helps damaged and dry and itchy skin with omega 3, 6 and 9 fatty acids.
Sizes: 
Calming Cleanser: 4oz
Refresh & Revitalize Toner: 4oz 
Fountain Of Youth Serum: 1oz
Nourishing Cream: 2oz