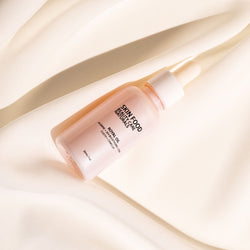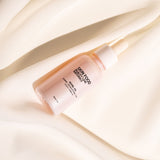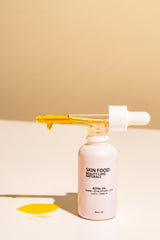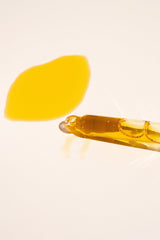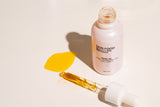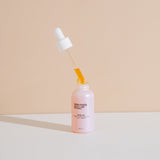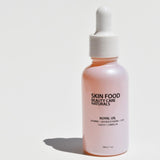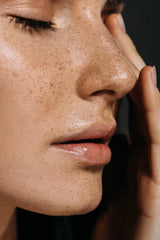 Royal Oil: This cream of the crop, quickly absorbing super oil blend is absolutely loaded with beneficial properties. With cold pressed, organic oils, this royal oil lives up to its name as it has plumping, hydrating, healing, regenerating properties and brings renewal to your skin. This will not only quench your skin, but provides it with nutrients that combat signs of aging. 
You may want to keep reapplying over and over as the heavenly scent of Jasmine takes her stage, leaving your skin with the most beautiful, hydrated glow...if only you could smell through the screen.  It's been known that your partner will most likely steal and use your royal oil... 
*Ingredients sourced from organic farming 
Star Ingredients:
Sea Buckthorn Berry this is particularly useful for skin problems that require cell regeneration---burns, dry, flakey skin issues, wounds, and anti-aging cell renewal. 
-Provides 10 times more vitamin C than oranges.  

-High in Vitamin E which can minimize scars, Omega 7 fatty acids and Palmitoleic acid. 
Chia seed oil helps maintains moisture levels, plumping the skin and reducing fine lines and wrinkles as well as relieving dryness and peeling. Chia seed oil is also a great source of vitamin B3 and zinc, which helps with oily skin and clogged pores.
-Helps fight photo damage and reduces inflammation. 

-Reduces the appearance of fine lines and slows down the aging process.
We use a certified organic oil that has been extracted from chia seeds, using a process called supercritical CO2 extraction. This gentle method works without the stress of high temperatures, preserving the highest level of active plant constituents.
Camellia Oil protects the skin from drying out while replenishing vital nutrients. It has outstanding moisture retaining ability and is one of the most rapidly absorbed plant oils. Known for its ability to penetrate into the deepest layers of the skin. It helps promotes skin elasticity. This oil is abundant in vitamins A, B, C, D, and E, which provide nourishment to your skin.
CoQ10 works to help your cells remove what's irritating cells and your skin. Reduces the appearance of wrinkles and fine lines: This ingredient helps your body produce collagen and elastin, which can reduce the appearance of fine lines.
Lycopene is a powerful antioxidant and anti-inflammatory that helps protect skin from environmental agents that can contribute to clogged pores and breakouts. As well as protects against everyday air pollutants, it neutralizes free radicals which damage the skin and provides UV and sun protection. Lycopene specifically helps prevent skin discoloration and skin texture changes.

Jasmine oil is ideal for skin in need of hydration, yes, but it won't clog pores in the way so many "moisturizing" products will. In fact, the antibacterial properties help to clear up stubborn blemishes (and the equally impossible scars they leave behind) as well as to fend off zits in the first place.

Ingredients
Oils of: Simmondsia chinensis (Jojoba)*, Raphanus (Red Radish)*, Salvia hispanica (Chia)*,
Camellia oleifera,
Solanum lycopersicum (Tomato Seed), Caprylic triglyceride, Vaccinium macrocarpon (Cranberry), Helianthus annuus (High oliec cold pressed Sunflower)* , Hippophae rhamnoides (Seabuckthorn)*, Jasmine Flower, Rosa damascena, Ubidecarenone(Co Q10), Vitamin E. Organic*
Scent profile: Cold pressed Jasmine Oil. 
 Size: 1oz
Tips