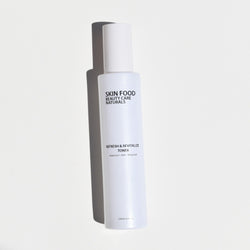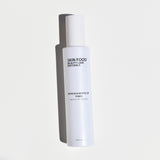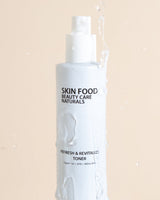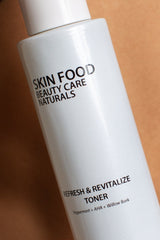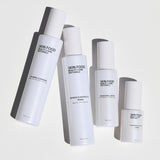 Refresh & Revitalize Toner
Revitalize and Refresh Toner:
Our toner will help clear, hydrate and balance your skin while toning. Set in a organic peppermint base, broad spectrum of natural AHA's (alpha hydroxy acids) derived from plants sources like organic sugar maple, organic bilberry, organic orange peel, organic lemon peel, organic sugar cane and organic cranberries, gently exfoliates dead skin cells, restoring the appearance of a radiant and refreshed complexion.
*Ingredients sourced from organic farming 
Star Ingredients
Peppermint has soothing and cooling abilities that freshen, tone and reduce inflammation in the skin. It also has properties that facilitate oil secretion, making it an effective component against acne.
Willow Bark Provides gentle exfoliation for more radiant skin. Helps reduce acne and excess oil, reduces signs of aging and the appearance of wrinkles, refines pores and minimizes pore size, helps alleviate conditions such as psoriasis, eczema, and rosacea.
AHA  are the best exfoliators for your skin. They brighten, boost collagen, reduce fine lines, reduce hyperpigmentation, treat acne and help prevent reoccuring acne and minimize sun damage. 
Ingredients
Refresh & Revitalize Toner:
*Aloe Barbadensis, *Glycerin, Extracts of: *Mentha Piperita (Leaf of Peppermint), *Salix Alba (White Willow), *Saccharum Officinarum (Sugar Cane), *Vaccinium Myrtillus (Bilberry), *Acer Saccharinum (Maple), *Alcohol, *Citrus Sinensis (Orange Peel), *Citrus Limon (Lemon), *Vaccinium Macrocarpon (Cranberry). *Organic
The alcohol combo in all our products is non drying, non irritating formula made with food grade fatty alcohol acting like an emollient, 
and with organic preserving and ingredient penetrating ethanol making our products formulated different than those with traditional alcohol. 
Certified organic alcohol, also known as ethanol (not to be confused with isopropyl, or rubbing alcohol), is said to be able to extract more phytochemicals than other substances used for extraction, such as glycerin, propylene glycol or water. With a wider spectrum of botanical phytochemicals present, the end product is richer, more opulent and high potency of key ingredients. Organic Alcohol is also an effective emulsifier and carrier, helping ingredients penetrate the skin. Objections to alcohol in skin care products usually cite the tendency of alcohol to dry the skin.  We have purposefully formulated our ingredients so the alcohol balance is safely preserving our products naturally, while to not be drying.
Cetearyl Alcohol Facts: Not only is it considered safe and nontoxic for use on the skin and hair, but it's also not drying or irritating like other types of alcohol. Due to its chemical structure, cetearyl alcohol is even permitted by the FDA as an ingredient in products labeled "alcohol-free."