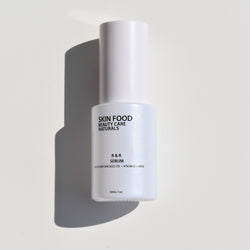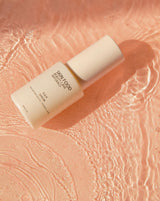 R & R Blemish Control Serum
Is your skin too oily? Too dry? Acne prone? A bit chaotic? 


Our Repair + Rebalance Blemish Control Serum is made to bring balance back to your skin, repair blemishes, and help control those pesky pimples from forming by balancing your oil production and clarifying your skin with natural ingredients found in nature.
Key Ingredients:
Antioxidant rich Roobios that helps repair the skin.
Restoring DMAE + Methylsulfonylmethane (MSM) that restores balance to the skin and tones for repairing and anti aging benefits.
Clarifying Willow Bark to keep blemishes at bay while helping to keep that sebum oil production at its healthy levels. 
Us prone to oily skin or acne, the first question we ask about any moisturizing oil is whether it is comedogenic aka pore-clogging. 
The answer, in the case of meadowfoam seed oil, is a resounding no. This oil is similar to the fats our skin naturally produces, it does not block pores (which can cause pimples) the way some oils might. The oil also may help improve acne-prone skin by signaling the body not to produce excess sebum, a cause of some breakouts.
These ingredients synergistically work together in creating clear, balanced skin and keeping your blemishes at bay while help healing old ones that may have popped up in a hormone cycle. 

*Ingredients sourced from organic farming.
Use
Use after calming cleanser and refresh & revitalize toner and before nourishing cream.
 Ingredients
*Juice of Aloe Barbadensis, Organic Alcohol, *Alcohol (Cetearyl), Dimethylaminoethanol Bitartrate, *Simmondsia Chinensis (Jojoba),1-octadecanol, 1-hexadecanol, Polyoxyethylene sorbitan monostearate, Glycerinum (Glycerin), Dimethyl Sulfone, Extracts of: *Aspalathus Linearis (Rooibos),*Rosemary Leaf Extract (Rosmarinus Officinalis),Dimethyl Sulfone (MSM), Limnanthes Alba *Oil of Meadowfoam Seed, *Salix Alba (Bark of White Willow), Tocopherol, Oil of Helianthus Annuus (Sunflower)(cold pressed high oleic),*Oil of Neem(Melia Azadirachta), Xanthomonas campestris (Xanthan). *Organic
Ingredient break down:
Scent profile: Unscented. (You may smell the natural ingredient scent). 
1-Otadecanol is stearyl alcohol: Fatty, non drying alcohol. Moisturizer and emulsifying agent.
1-hexadecanol is cetyl alcohol: Fatty, non drying alcohol. Moisturizer and emulsifying agent
Polyoxyethylene sorbitan monostearate is a food grade, safe, alternative emulsifying agent.
The alcohol combo in all our products is non drying, non irritating formula made with food grade fatty alcohol acting like an emollient, and with organic preserving and ingredient penetrating ethanol making our products formulated different than those with traditional alcohol. 
Certified organic alcohol, also known as ethanol (not to be confused with isopropyl, or rubbing alcohol), is said to be able to extract more phytochemicals than other substances used for extraction, such as glycerin, propylene glycol or water. With a wider spectrum of botanical phytochemicals present, the end product is richer, more opulent and high potency of key ingredients. Organic Alcohol is also an effective emulsifier and carrier, helping ingredients penetrate the skin. Objections to alcohol in skin care products usually cite the tendency of alcohol to dry the skin.  We have purposefully formulated our ingredients so the alcohol balance is safely preserving our products naturally, while to not be drying.
Cetearyl Alcohol Facts: Not only is it considered safe and nontoxic for use on the skin and hair, but it's also not drying or irritating like other types of alcohol. Due to its chemical structure, cetearyl alcohol is even permitted by the FDA as an ingredient in products labeled "alcohol-free."