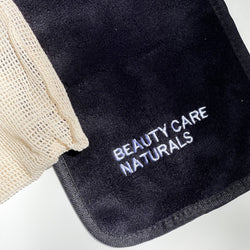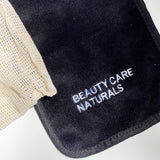 Make Up Remover Reusable Pad
Reusable Make Up Removing Pad


TAKE IT OFF
Remove your make up, the eyeliner and mascara, with just water and our make up removing pad. The best part yet? You don't need any product! Just get fully wet and wipe off. Rinse and let air dry. You can use this towelette up to 20 times and then throw in the wash and re use! 


Taking off your make up has never been easier. Now you can wash and cleanse your face without spending extra time, harsh scrubbing or product trying to get your make up off. It's sustainable and affordable in all the ways. But you wouldn't expect anything less from us, right? 😙
Use this towelette to take off your make up first and then follow up with cleansing your skin, toning and the rest of your skincare routine. 
 WASH, TONE, REUSE
Instead of a washcloth after your cleanser, using a reusable this big towelette pad is easier and more convenient. You can wipe off your cleanser, dry your face, use with toner-the use of these pads are endless. 


 Set: 1 large reusable makeup towelette and recycled drawstring carrying bag.