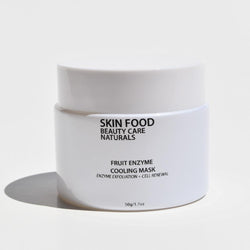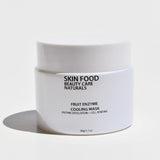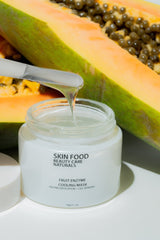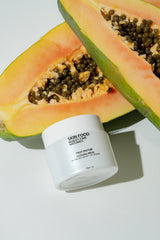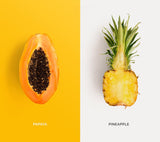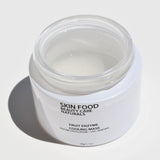 Our mild and cooling exfoliating gel mask is loaded with enzyme rich Pineapple and Papaya that offer gentle sloughing off of built up dead skin cells and smoothing and cooling properties, leaving your skin feeling soft, supple and renewed.
 Ingredients
Star Ingredients: 
 Pineapple
Pineapple contains a powerful enzyme called bromelain which can break down and help sweep away dead skincells.
Papaya
The enzymes papain and chymopapain in papaya can decrease inflammation. Papain helps reduce acne by removing dead skin cells that can clog pores. Papain can also remove damaged keratin that can build up on the skin and form small bumps.
Full Ingredients:
Juice of Organic Aloe Barbadensis, Hydroxyethylcellulose, Glycerin, Extracts of Organic Papaya and Pineapple, Organic Alcohol, Tetrasodium Glutamate Diacetate, Less than 1% Phenoxyethanol
Size: 2oz