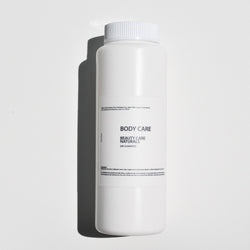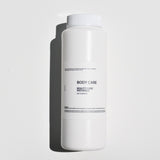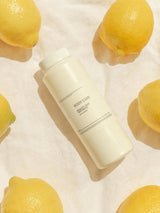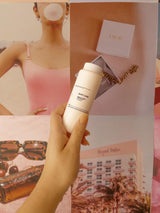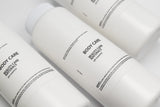 With a careful balance of oil and odor absorbents, our dry shampoo will leave hair looking fresh and fluffed without stripping the hair, or leaving a gunky, funky feeling. 
Our build able formula is light and extremely fine to avoid that gunky feeling and control excess oil without absorbing it all and drying out hair follicles. Our carefully balanced ingredients makes sure you don't ruin your hair's integrity. 
Traditional dry shampoo dries out hair follicles over time and is filled with toxic chemicals that absorb into the scalp. 
Why We Chose Powder Vs Aerosol:
It lasts longer. 
Powder will last you months where aerosol will last maybe  a month if you're lucky.
It's the safer option.
We want to save you money as well as protect your health, aerosol is filled with chemicals that when sprayed out are not great to breathe in and harmful to the environment.
How To
Tip: Work into hair with hands and brush from the bottom of hair to the top, working and rubbing in from hands up word. To avoid a white scalp make sure to move it around, like shampoo, and avoid dumping straight on top of your head. Instead pour into hands and work in. Brush to finish. 
Use an inexpensive, fluffy powder brush or use an old one and make that your dedicated dry shampoo applicator. It's a game-changer. Just sprinkle your dry shampoo on the makeup brush, tap it so the powder falls into the brush as if you were putting on loose powder, and apply to your roots. It's so easy and way less messy.
Directions of use: Brush your hair. Place a small amount of dry shampoo in your hands, lean your head forward and work through your hair working towards the roots. Brush your hair as normal. Keep applying until desired look. Repeat application until desired result.
Ingredients
Sodium Hydrogen Carbonate, NON GMO Zea Mays amylacea, Comfrey sourced Allantoin, Green Clay, *Aloe Powder, Ascorbic Acid, DL-panthenol, Zinc Oxide (non nano). Organic*
Size: 3.7oz