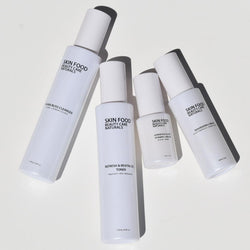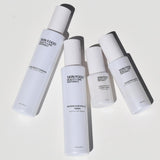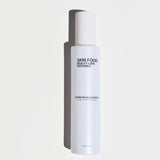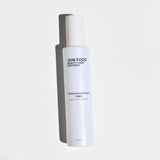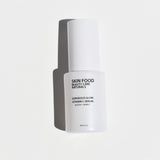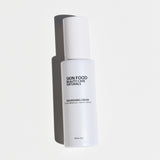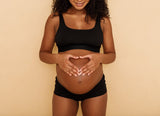 Skin Food Mama Organic Skin Care Set
Skin Food Mama targets pregnancy/postpartum/nursing skin and through all the seasons our mama skin goes through. We know what it's like to have wild skin and have carefully crafted a unique blend of ingredients that specifically addresses your needs. 


The two main differences is a carefully crafted cleanser and serum catered for pregnant/postpartum/nursing mama's skin. You can order individually or as a set. Same great Skin Food, targeting different seasons of skin. 
*Ingredients sourced from organic farming 
In This Set:

Mama Bliss Cleanser: Gentle enough for the most sensitive skin, this creamy, gentle cleanser will provide hydration and calm down the wildness of hormonal skin.
Key Ingredients
Organic Jojoba Oil

 

has anti-inflammatory properties which help to tame chaffing and chapping, reduce redness caused by drying or dry/flaky/irritated skin and keep skin calm and comfortable.
Organic Coconut Oil is Antimacrobial fighting off pore clogging bacteria and soothes and balances the skin. 
Grapeseed Oil-Manages acne. Grapeseed oil contains high levels of linoleic acid, an omega-6 fatty acid that can help control acne by decreasing clogged pores.
Witch Hazel-Reduces inflammation, soothes, controls oil and acne, reduces itchiness and calms the skin.
Gorgeous Glow Serum: Brightens, soothes inflammation and targets skin irregularities.
 Key Ingredients
R

osehip oil-brightens, improves complexion, lightens dark spots, reduces the appearance of acne scars.

O

rganic neem oil-works as a protective agent against

 

skin

 

damage caused by UV rays. It deeply penetrates

 

skin

 

to restore moisture, enhance elasticity, smooth wrinkles, stimulate collagen production, and help repair cracks caused by dryness.
 Vitamin C -Reduces redness and inflammation, clears skin, brightens and tones.
Vitamin E-Great for scars.

O

rganic cranberry, red raspberry and blueberry extracts :The acid in

 

cranberries

 

acts as an exfoliant and

 

vitamins

 

like A and C help boost collagen production. As a great source of

 

antioxidants

 

and vitamins A and E,

 

red raspberry

 

seed oil has anti aging benefits, stimulates collagen production, and help your to skin appear more youthful and vibrant. Blueberry extract is one of the top sought-after natural skincare

 

benefits

. The antioxidants present in

 

blueberries

 

combat free radicals from sun exposure and help stop cell damage. 
Refresh & Revitalize Toner: Cooling, calming, toning, tightening.
Nourishing Cream Moisturizer: Fights against free radical damage, targets cell renewal, helps with blemishes and reducing skin unevenness from pigmentation. 
Bottle Sizes: 
Mama Bliss Cleanser: 4oz
Refresh and Revitalize Toner: 4oz 
Gorgeous Glow Vitamin C Serum: 1oz
Nourishing Cream: 2oz