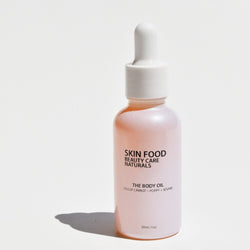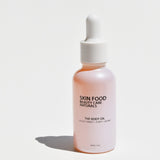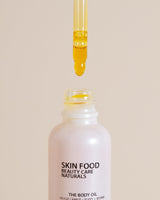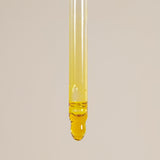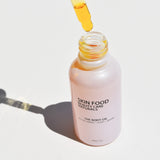 The Body Oil (Hair and Skin)
This all in one Body Oil is formulated for both hair and body for luscious moisture locked locks. This all over body oil is perfect for everyone looking for moisture and rich antioxidants on every part of the body including even mama and baby skin/scalps or those with skin issues and imbalances and great for dry/itchy/flaky skin, skin rashes, bacterial overgrowth or for deep hydration. Use on body, face, hair and scalp. Its the perfect oil for all over use. 
Full of skin loving omega fatty acids, your bodying hair will be loaded with hydration, beneficial botanicals and restorative cold pressed organic oils. 
Ingredients
Star Ingredients: 
Organic Golden Jojoba Oil: Anti-inflammatory to help tame chaffing and chapping, reduce redness caused by drying and ease the effects of itchy/flaky/dry/red skin, this oil is loaded with B vitamins, powerful antioxidants that reduce cell damage and omega 6 and 9 acids and high in Vitamin E which helps soothe, minimize scars and tissue tearing. It is also antimicrobial to help promote clean skin and stop bacterial or microbe spread on the skin or scalp.
Carrot Seed Oil: This all star oil when it comes to antibacterial, anti-fungal, anti inflammatory and antioxidant properties. 
English Poppy Seed Oil: This oil has a rich profile of essential fatty acids to moisturize and reduce transepidermal water loss. Great for hydrating sensitive skin. 
Ingredients
Oil of *Sesamum Indicum (Sesame),Simmondsia Chinensis (Jojoba), Papaver Somniferum (Poppy) ,Brassica Campestris, Aleurites Fordi, *Olea Europaea (Olive), Daucus Carota Sativa (Carrot), Vitamin E Oil, Helianthus Annuus (Sunflower), *Calendula Officinalis (Calendula) 
How To
Apply on any area on body that needs repair, healing or calming. Face, belly, scalp on babies, eczema patches, dry patches, rashes. 
Size: 1oz